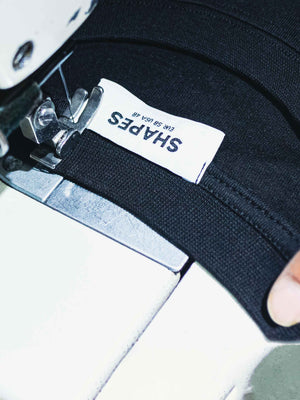 SHAPING AN ORIGINAL, INFLUENTIAL AND SUPPORTIVE COMMUNITY SINCE 1993
At SHAPES we encourage and influence our people to bring forward their sense of style that is individualistic. We have a taste for an unflustered lifestyle and an eye for detail, which we translate into timeless designs that are environmentally friendly. A modern and modest aesthetic that also brings us together through our love of culture in all its aspects.
Our Story
Humble Beginnings
In 1993, we opened Fujairah's first fashion store under the name Fashion World with a simple mission: To Empower people and give them what they want.
Located in the vibrant Emirates Trade Center, the exclusive store offered men's ready-to-wear and footwear with the latest trends and the finest quality. The store soon established itself as the go-to shopping destination around the emirate.
Shapes has continued to aspire towards excellence in quality, design and service since the company's origins in 1993.
Our Stores
The spaces we occupy are much more than just a location to store our collections. They contribute to the Shapes experience. Whether it's a major shop or a little pop up, our team of architects takes every aspect into account to provide you with amazing design destinations, whatever or wherever they may be.
Visit Our Stores