LADIES PANT
Crafted from luxurious satin fabric and finished with a striking printed elastic waistband, these trousers exude sophistication and elegance
FP68681
Regular price
AED. 89.00
AED. 89.00
Sale price
AED. 59.00
AED. 59.00
Save AED. 30
USE THE CODE 'FIRST10' TO GET 10% OFF!
Feel fresh and stylish in these ladies pants, made from soft and luxurious satin. Delight in the printed elastic waistband, fitting your body perfectly no matter the occasion. Delight in comfort and effortless style.
Shipping options:
Collection at a Shapes store - FREE
In the store of your choice within 1-2 working days
Home delivery - FREE / Orders over AED 100
Free Express Delivery - FREE (Orders over AED 100 )
Express Delivery - AED 20
The estimated delivery time will be between 1-2 working days, depending on the delivery address.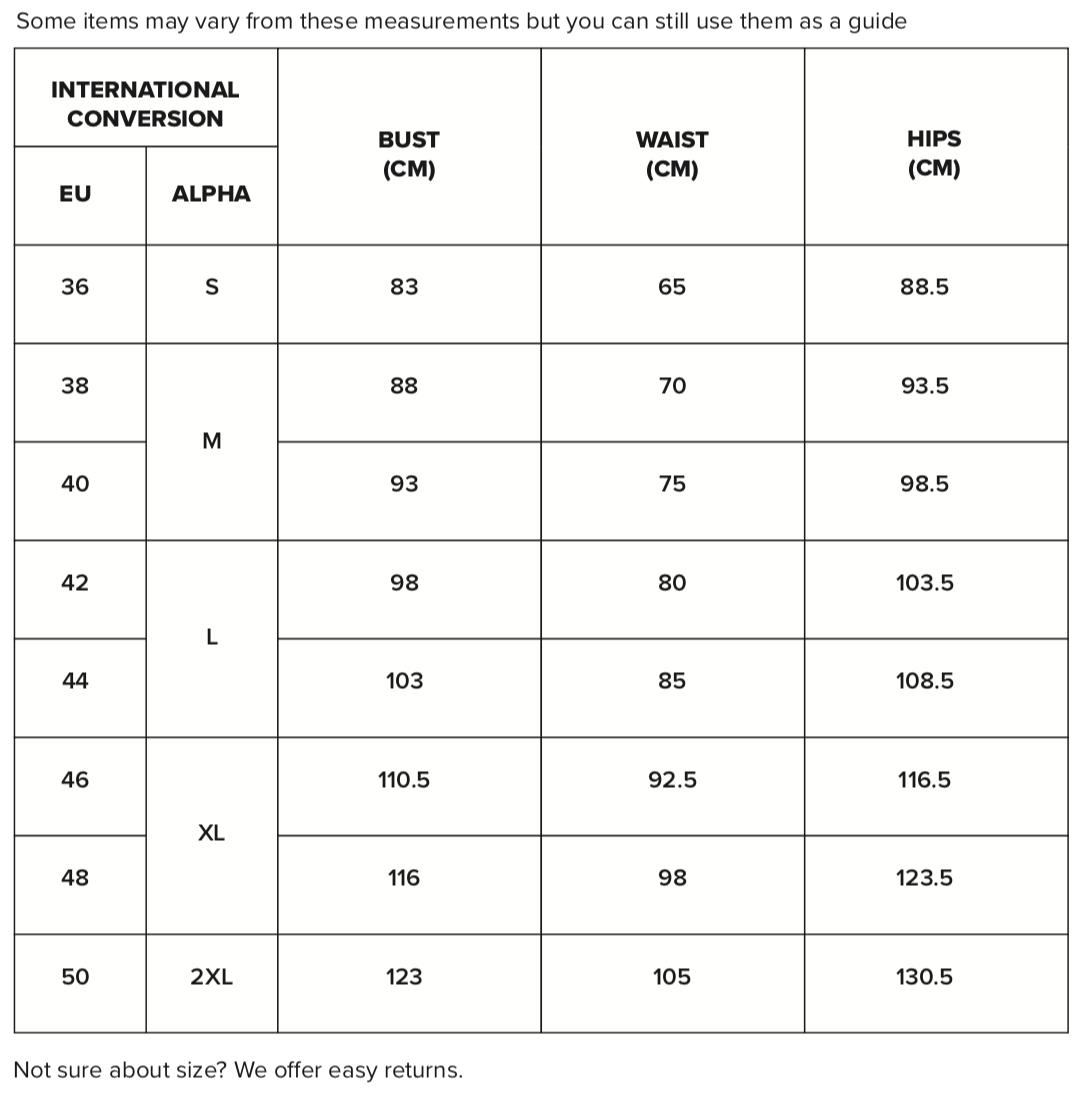 CREATION 
In order to create a supply chain that supports and upholds human rights, we collaborate with our suppliers, employees, unions, and international organisations. This helps to advance the Sustainable Development Goals of the United Nations. We endeavour to understand the facilities and procedures used to make our clothing as a result of our partnership with our suppliers in order to understand the traceability of our products.
For more information on our supply chain feel free to contact us 

WASH
You can help the environment by taking good care of your clothes.
Washing clothing at lower temperatures and using mild spin cycles is kinder to the fabric and helps preserve its colour, structure, and form. Additionally, they utilise less energy during the course of providing care.